WELCOME TO THE NEXT LEVEL!
When it comes to personal training we believe it's our job to give each client the best experience possible. Through our customized training programs and our specific nutrition plans we've helped many people becomes their best selves. Give us your 100% and we'll give you back 200%!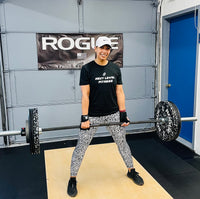 GET IN TOUCH WITH US!
EMAIL: nextlevelpersonaltraining18@gmail.com 
Call: 774-364-4132
A FEW OF OUR CLIENT TRANSFORMATIONS
OUR STATE OF THE ART FACILITY
When it comes to our equipment we have all the tools needed to help you build muscle, shred fat, and reach your health and fitness goals! We keep our state of the art private facility clean and our workouts mean! 
Testimonials
We've only had a few sessions but I know I picked the right trainer! Joe is knowledgeable about every posture and pose to make sure you're doing the moves properly. He even gives background as to why our body is acting a certain way and how to fix it. I thought I was just getting an in home trainer with Joe, but he also helped me restructure my diet, has sent day off routines and stretches, along with letting me text or call with questions throughout the week. You will not find a better, more personable, or thorough trainer anywhere!

Alison R.
I have been training with Joe for a couple of years now. He is an awesome trainer with a passion for his work. He has helped me tremendously with improving my body strength, weight loss and improving my flexibility over the past two years. 

Prakash D.
In the 2 years I have been training with Joe he has helped me reach multiple goals. Joe is very knowledgeable and has created workout plans and nutrition guidelines for me to follow to maximize my results. In addition, Joe has shown to be attentive and responsive to not only my needs but to other clients needs as well. Whether it is during a private session or group training he always takes the time to make sure his clients feel comfortable. Joe is extremely dedicated to his profession and works very hard and this shows in his training sessions. 

Brendan R.
NLPT is such a great motivation for me. I have trained with Joe for almost 3 years now and I am so thankful to have him as my trainer. Joe is very knowledgeable about the human body, exercises, agility and strength involved with personal training. Joe's determination and patience pushes me to excel in every workout. I thoroughly enjoy my workouts (with minimal complaining lol) and have gained a friend in addition to a healthier lifestyle. Thank You Joe & NLPT!

Noelia C.
I have been training with Joe for the past several years and I have yet to meet anyone that rivals his passion and dedication to fitness. Joe is an extraordinary trainer that carefully considers the individual needs of each and every one of his clients. He always brings intensity during workouts and has a smile on his face day in and day out. Joe is caring and genuinely interested in his client's results. If you're looking for the best trainer in the Worcester area, look no further. 

Nick M.
When you think about it, what really is the greatest 'review' a client can give a trainer? It's when the client turns up to the workout every single time. The client implicitly tells the world that they trust this trainer, they're achieving the results they want to get, and they want more of it.

I've been training with Joe for nearly 2 years. Enough said :)

This is where you want to train if you want to be fit, healthy, and - perhaps more importantly - happy.

Prakaash K.
I've never been fit or really even healthy  - but with Joe's help, that's starting to change! He is knowledgable and passionate and somehow knows how to motivate a couch potato like me to stay on track!
I'm so grateful for finding this place; in only a month I have made considerable progress in regards to strength and endurance as well as in my weight loss goals.
This month, I increased the frequency of my visits from twice a week to three times and I can't wait to reach the next level! 

Monica S.
Best place to get a good work out in, Joe really knows his stuff and teaches you a lot about fitness and well being, I personally am not one to exercise but Joe makes you feel comfortable and helps you work towards your personal goals; hence I've gone to every class he's ever put on. Hands down great guy and a great gym. What more could you honestly ask for.

Jen L.
I have been training with Joe for about a year now. Originally I started with the goal of learning some new exercises and taking what I know to a regular gym. Well, a year in...I doubt I'll stop anytime soon!
Joe's knowledge of muscles, combined with his understanding of pre-existing conditions make him perfect for anyone, at any age, with any limitations. His gym is filled with new machines and free weights. I never get bored. Sometimes I train solo, other times I invite friends. It's a great time, and Joe makes the hour fly by. I can't say enough great things about Next Level Personal Training. It's exactly what I needed to actually see results!!  

Erin C.
What Do We Specialize In?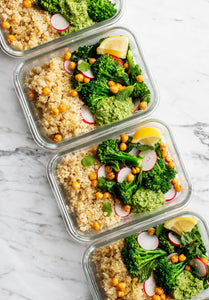 Nutrition
 Weight loss, strength, endurance, and functional training are all things we specialize in here at Next Level P.T.. However without the proper nutrition any goal that you have will be much harder to achieve. That is why we put a lot of time into our nutrition programs and prioritize it as one of the main keys to success. Without proper nutrition there is no proper training. We don't give out cookie cutter programs, we make sure each program is specific and built towards each clients individual goals and needs!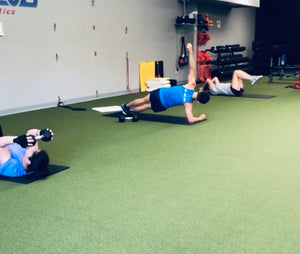 Small Group and Personal Training
Whether you enjoy training with other people or you have the desire to do your own thing, both of our training options will get you where you want to be! Our one on one personal training is very specific to each client and is tailor made to correct weaknesses and boost strengths. Our small group training is a little more fast paced and intense but at the same time each exercise is taken at each individuals own pace. We include exercises that are capable of being modified also and in no way do we expect each person to be at the same level. Our goal is to have fun, sweat, and burn plenty of calories while all working towards our individual fitness goals!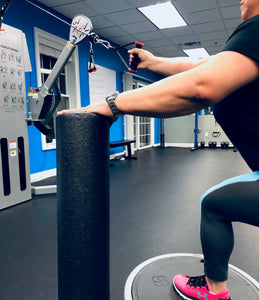 Corrective Exercise
While we do incorporate some corrective exercises into our one on one personal training programs this is something Joe is incredibly passionate about. He specializes in this field and he works with various individuals who have suffered an injury or are working through one. Whether it be related to the lower back, knees, hips, shoulders, etc.. Joe helps correct muscle imbalances and provide exercises that help his clients move and feel better through his expertise. This is something we offer separately to one on one training and is something we encourage individuals to pair with their training if they are overcoming or dealing with an injury! 
MEET THE TEAM!
We aren't your ordinary training staff! Each one of us brings something different and special to the table!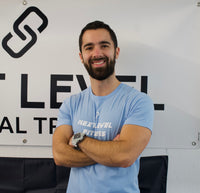 JOE - OWNER / HEAD TRAINER
Health and fitness has always been a part of my lifestyle and growing up at an early age it was through sports. I then began to become really interested in the training side of things. I spent my early years in the industry working at studios and gyms learning the ways of the profession. I have received multiple certifications, specializations, and credentials and really enjoy focusing on helping people move better through my knowledge and experience. I opened Next Level Personal Training with one purpose in mind. To not just help people reach their health and fitness goals but to get to do what I truly enjoy doing the most. I get to inspire and motivate people to be their best selves. Both inside and outside of the facility. This is what I love to do and I bring immense passion to the table every day. Give me 100% and I'll give you 200%! 
Frank - Trainer
Frank is a hard working, knowledgable, and compassionate trainer who enjoys what he does. He is plant based and is experienced training clients of all ages. Always with a positive attitude and willing to help out in anyway he can. He has a great understanding of nutrition and has been strength training himself for years! He's an important part of our team here and if you get the pleasure to train with him we think you'll understand why!
Our facility
3 Union Street Westborough, MA
Always open - Email or call for an appointment! 
Email - nextlevelpersonaltraining18@gmail.com
Phone - 774-364-4132